Misting hood with recycling system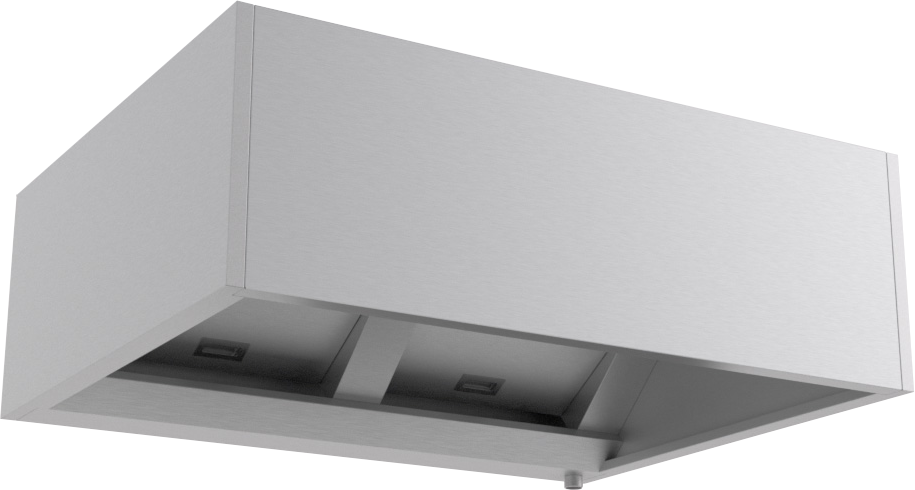 The main function of the BRUM'TECH hood is to make the air extraction over solid fuel cooking appliances (charcoal oven, wood-fired grills, …) safe.
This type of cooking creates brands that can cause fires in the extraction network shared with other appliances. Water misting is used to put out the incandescent residues mixed with the extracted air.
As part of an eco-responsible policy, BRUM'TECH has acquired a water recycling system that reduces the impact on the environment and makes savings on consumption.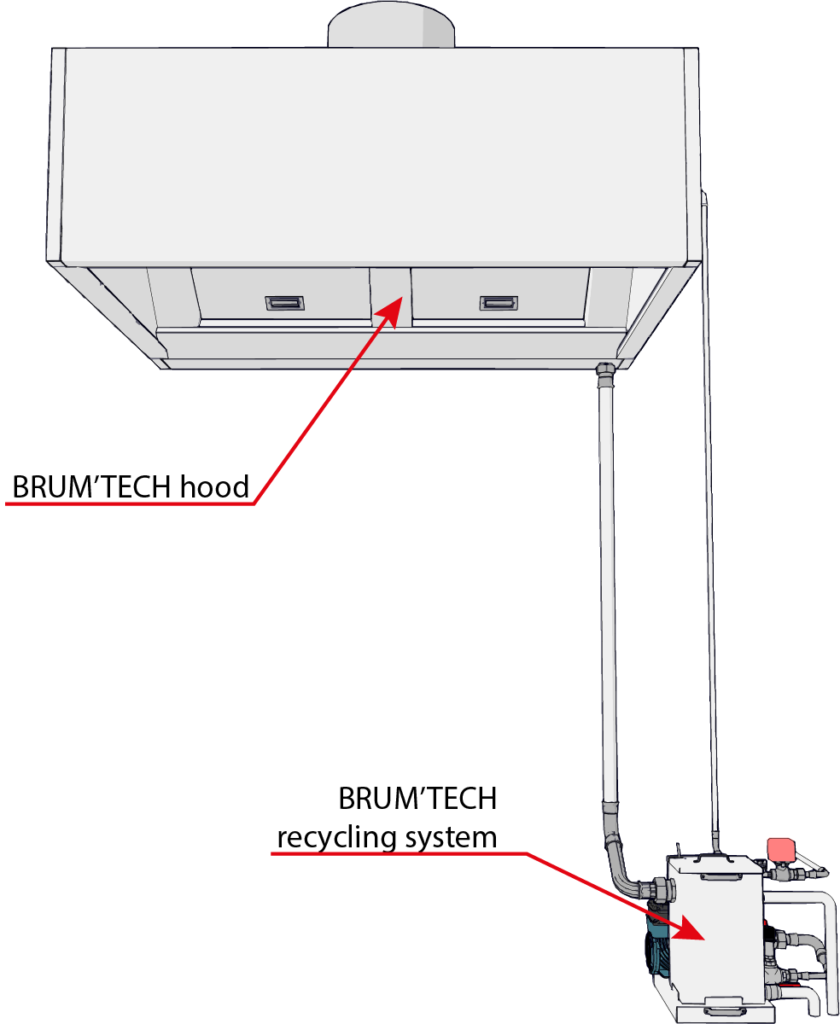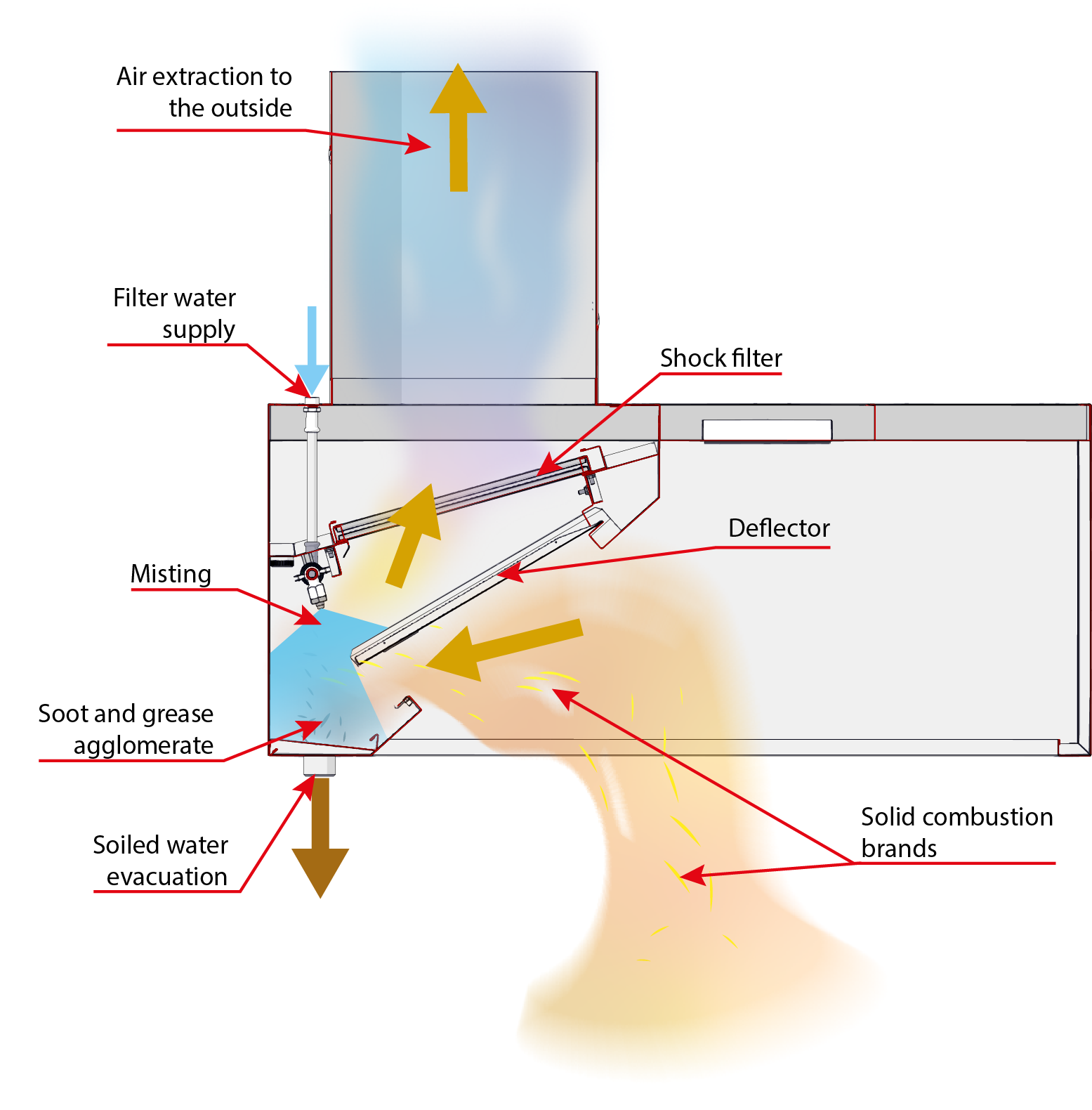 The BRUM'TECH hood is fitted with deflector panels used to direct the air flow towards the misting bar to put out any incandescent brands. The air is then extracted through the filters into the classic duct network. The misted water and agglomerates fall into the lower part of the system.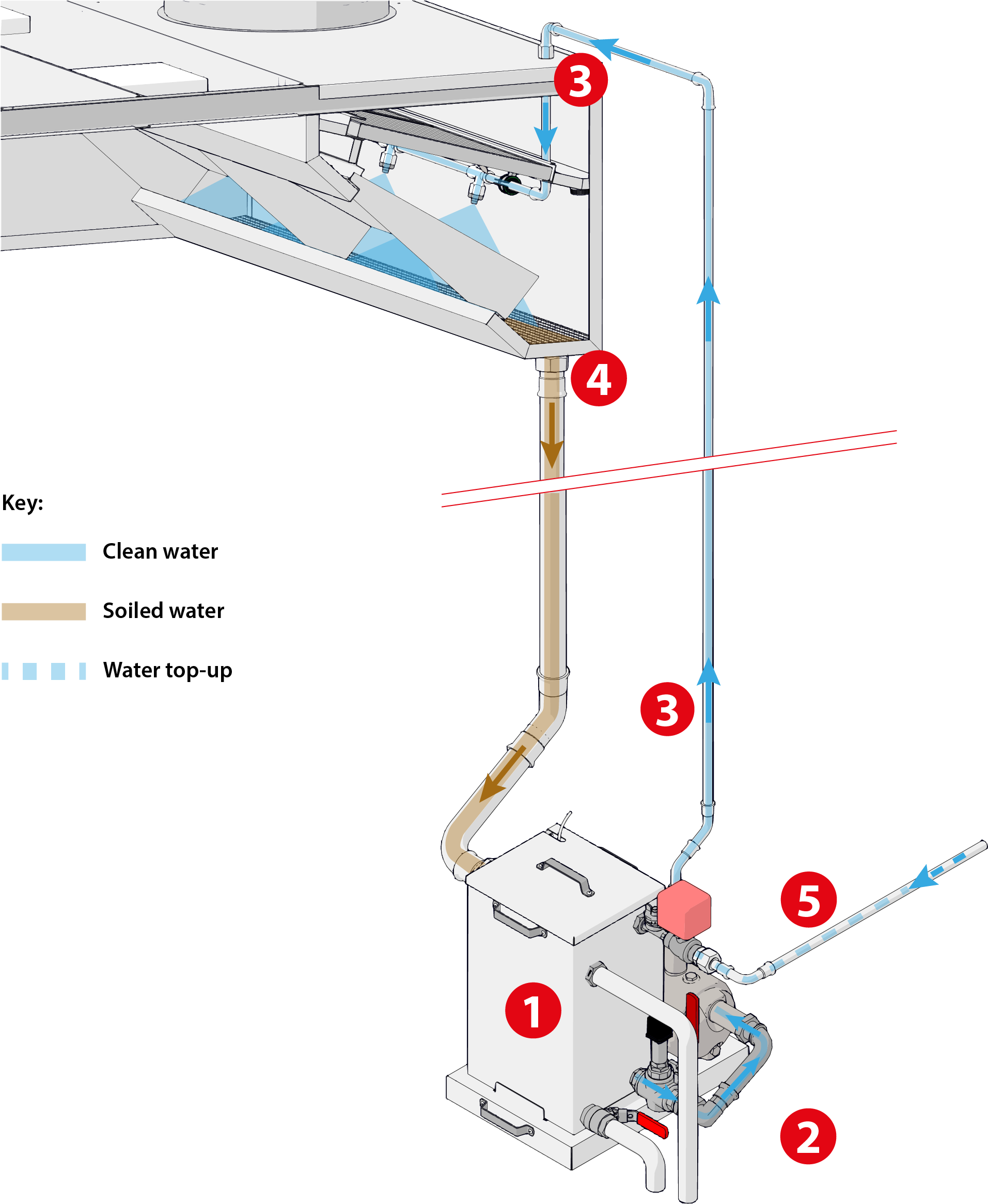 The water is stored in the recycling system water tank. A filter bag filters out the soot and oil particles.
The filtered water coming out of the tank is extracted by an electric pump.
The pump then pushes the water to the misting nozzles.
The soiled water is collected in the lower hood collector, a pre-filtering grate traps the biggest soot particles. The water is then evacuated to the return network and back to the tank.
A cold water inlet is controlled by a solenoid valve for top-ups.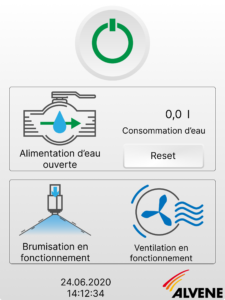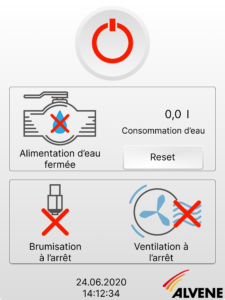 The interface is used to start and stop the display of the operating data for the different components.
The system mainly uses just 1 button. It is used to start and stop the misting in the hood. Once the button has been activated, the system manages itself automatically (water top-up if required, filter condition, real time consumption, etc.).